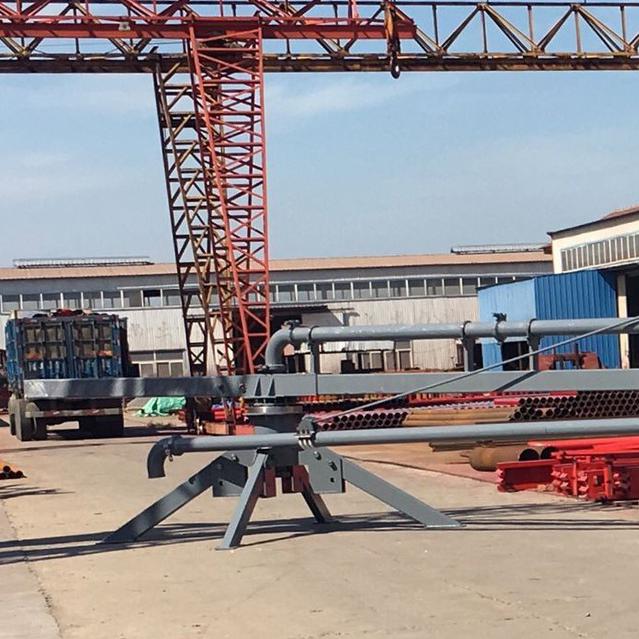 The difference between manual Concrete placing Boom and electric Concrete placing Boom
The manual Concrete placing Boom is a new product developed to expand the concrete pouring range and improve the mechanization level of pumping construction. It is an auxiliary equipment for concrete pump and is connected with concrete pump to expand the concrete pumping range. It effectively solves the problem of wall-casting fabrics and plays an important role in improving construction efficiency and reducing labor intensity.
The fabric machine has reasonable design, stable and reliable structure, and adopts 360° full-rotation boom-type cloth structure. The whole machine is easy to operate and flexible in rotation, and has the characteristics of high efficiency, energy saving, economy and practicality.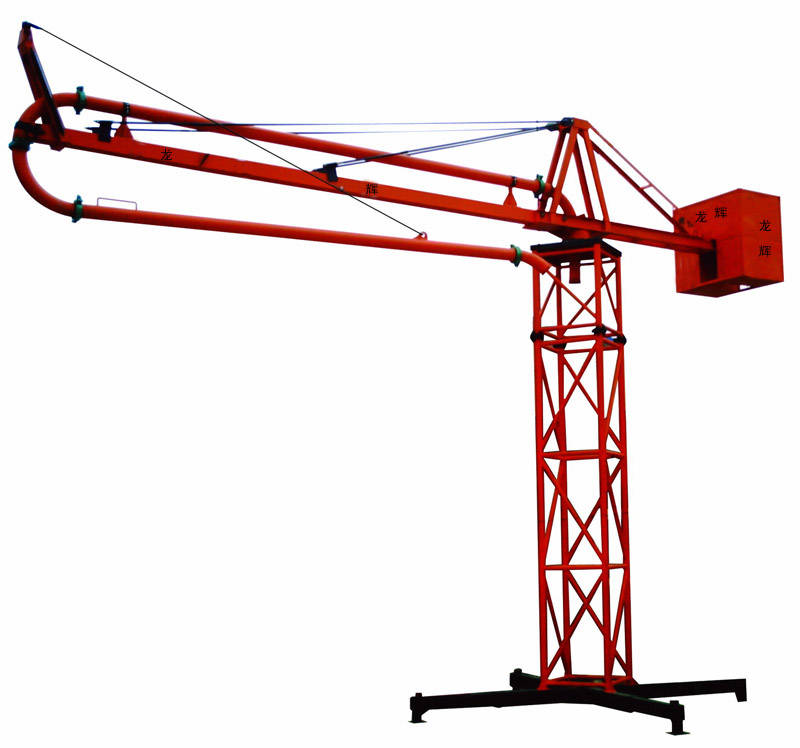 Compared with the traditional manual motor, the electric Concrete placing Boom is a technological innovation. The improvement of the technical level of the product also ensures the efficiency, which not only expands the pouring range of the concrete, but also improves the mechanization level of the pumping construction. The fabric mechanism frame is stable and reliable, with simple operation, flexible rotation, high efficiency, energy saving, economy and practicality.
The electric Concrete placing Boom adopts four-port spiral high-precision quantitative cloth, and the cloth quantity error is less than 2%. According to the on-site process, the running speed and the cloth speed are infinitely flexible. At the same time, the edge of the spiral blade of the cloth is welded with the wear-resistant alloy block to ensure that the screw shaft can operate normally for 10 months. The screw shaft design is easy to disassemble and install, and the operation is simple and convenient. The electric Concrete placing Boom is a kind of ordinary Concrete placing Boom, which consists of steel frame bracket, longitudinal (large cart) and horizontal (car) running mechanism, concrete storage hopper (including screw conveyor, gate device, downturn device), safety device, Hydraulic system, electrical control system and other components.
At the same time, the safety performance of the Concrete placing Boom is greatly improved. The Concrete placing Boom is equipped with anti-collision safety device. When the Concrete placing Boom moves, the operator's personal safety and equipment safety are ensured.