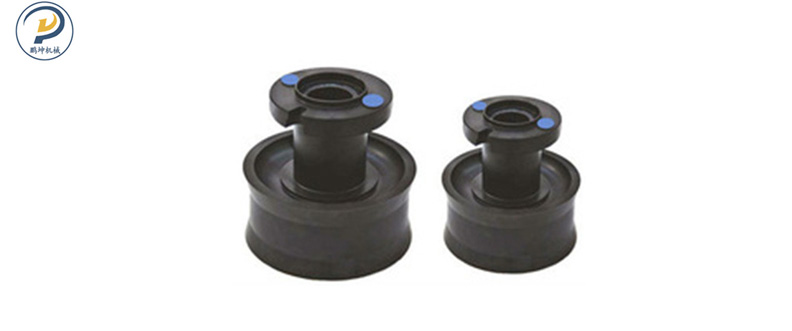 Pemgkun has many different brands Concrete Pump Piston Ram , Putzmeister, schwing, sany, zoomline,cifa, Niggate, kyokuto and so on brand. Pm concrete pump piston, we have integral piston and divided piston ram. The split piston ram is composed of two concrete pump piston seals and two guide rings. This kind of Concrete Pump Spare Parts -PM split rubber piston is usually with fabric inside. And the outer material is natural rubber. Working life is 20000cbm-40000cbm. And working pressure is 180bar. In the putzmeister original factory parts numbers, the rubber piston seal and guide ring numbers are separated. We not only have rubber piston, also have rubber hose, speculated wera plate and cutting ring, clamp couplings, Concrete Pump Reducer Pipe, Concrete Pump Elbow Bend and so on parts.
Piston Seals or Piston Rings are used in hydraulic cylinders for fluid sealing. They are internal to the cylinder head and seal against the cylinder bore, preventing fluid from flowing across the cylinder head. This allows pressure build up on one side of the piston, making the cylinder extend or retract.
Name
Concrete Pump Piston
Size
SCHWING: DN180/200/230/250
PM : DN180/200/230/250
KYOKUTO: DN230/225/205
CIFA: DN178/DN200/DN230
ELBA: DN200/230
ZOOMLION: DN180/200/220/230
SANY: DN180/195/200/230/260/280
Other sizes and types upon customer's requirement.
Material
Polyurethane,Natural rubber
Application
Used in concrete pump truck, concrete pump, hydraulic ram system in Construction work equipment
Concrete pump spare parts delivery piston seals/ fission piston/separated piston for concrete pumps of Putzmeister, Schwing, Sany, Zoomlion, Kyokuto, IhI, Mitsubishi, Niigata concrete pumps