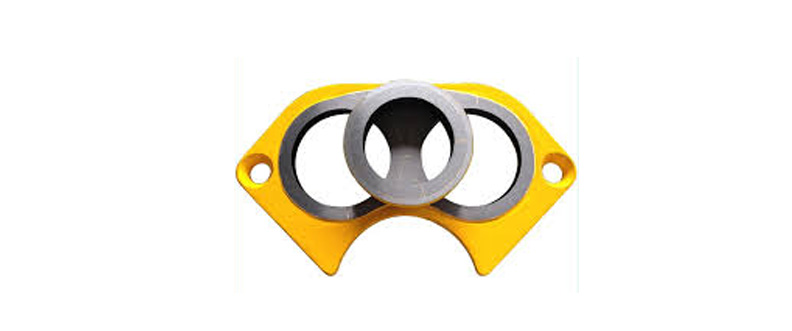 Specifications of Schwing concrete pump spare parts wear plate:
Model: DN225
Concrete pump wear plate and cutting ring
Tensile strength:≥ 2500 N/mm2
Material:Body Q235B steel, tungsten carbide,
VAUTID-150 imported from Germany.
Size: DN180,DN200,DN230,DN220 C-valve. upon your request
Lifetime: 30,000~80,000cbm
HRA: ≥86
Type:Hardfacing, tungsten carbide, 7 shape tungsten carbide.
Application: PM truck and trailer mounted concrete pump
CZPPis able to produce outlet elbow, reduction pipe, ball push lid, ball push coupling, coupling with edge, coupling with screw, S delivery pipe, screw coupling, screw mounting coupling, S-valve, wear sleeve, upper housings, outer housing, plunger cylinder, ball cup, slewing lever, mixer shaft, support flange, rubber disc, spectacle wear plate, wear ring, thrust ring(insert ring), cauldron outlet seal, elephant spectacle wear plate, piston ram, cauldron rubber band, elbows, clamp coupling, cleaning balls, bushings, battery, hydromotor for Putzmeister concrete pumps.