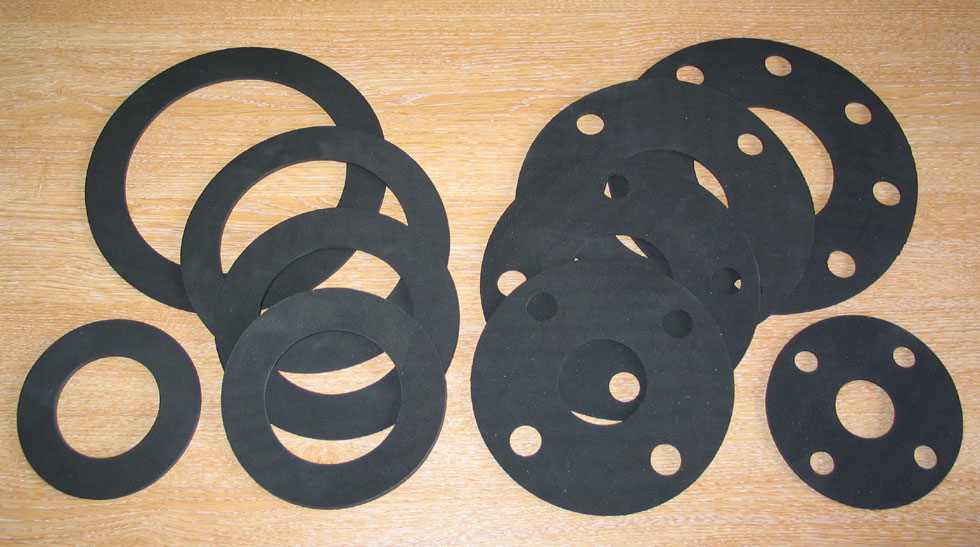 We manufacture and supply pipe gaskets, otherwise known as flange gaskets, in a range of materials. We hold dedicated tooling for the majority of standard sizes and tables, and can also manufacture special or one-offs to your own measurements and specifications.
Pipe gaskets can be manufactured from many different gasket materials. The right material to use depends upon the application, and environment in which the gasket will be used. The contents of the pipe, including the range of temperatures and pressures under which it is expected to operate will dictate material selection. Material specification should also take into account the flange being used. If you are in doubt about which material you need, then please contact us for technical support.
Thickness of rubber gasket for pipe,Pipe Flange Gaskets
The thickness of a pipe gasket is governed by several requirements. The condition of the surface of the flange face has an important part to play. A thicker gasket may be required for a poor quality surface, as it will flow into and takes up the deformities on the face ensuring a good seal. With a clean and smooth flange face, a thinner gasket can be considered.
Pressure and media are other factors that can decide the thickness of gasket required. Putting too thick a gasket into a flange joint will increase the surface area that the system pressure can work against. For this reason, as a general rule: the thinner the gasket the better.
Common thicknesses of gasket material for pipe flanges are 1.5 mm and 3 mm.
Standard of rubber gasket for pipe,Pipe Flange Gaskets
DIN Deutsches Institut für Normung): the German Institute for Standardisation.
ANSI: the American National Standards Institute.
ASA: the American Standards Association (Now ANSI).
ASME: the American Society of Mechanical Engineers. The ASME B16.47 Series A and B took over from MSS SP-44 (Series A) and API 605 (Series B).
ISO: International Organisation for Standardisation.
JIS: Japanese Industrial Standards.