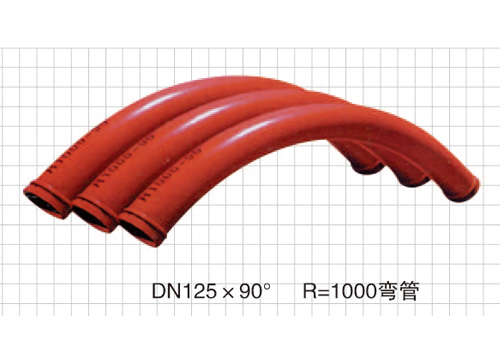 Main points of cleaning concrete pump pipe
(1) After the operation, must be inside the hopper and the pipe inside the total
output of the concrete, and then the pump, hopper, pipe Flushing, the output of
residual concrete can be used for tunnel bedding, side wall and other concrete
construction. Economic pipeline cleaning method is water cleaning (sewage can
not be treated with compressed air cleaning, this article is no longer
introduced), each can clean more than 260m pipe.
(2) Water cleaning Precautions:
① Pump Performance parameters: Pressure not less than 4. 3MPa, the flow rate is
not less than 180l/min.
② connecting pipe with variable diameter tube, packing material (rubber piston,
sponge, cement bag, etc.) must be tightly placed in the larger than the duct
pipe.
When the ③ is used as a sponge or cement bag, the sponge or the cement bag must
be soaked in cement slurry.
④ cleaning the pipe distance longer, before cleaning to the right amount of
cement mortar.
⑤ cleaning, personnel should be away from the mouth, and set up a protective
device in order to avoid the rush out of the people.
Segregation of concrete or mortar can also lead to blockage. When concrete or
mortar meets water, it is very easy to cause segregation. Sometimes in the
pumping mortar, there will be plugging phenomenon, because the mortar and the
water in the pipeline directly after contact, mortar segregation caused by the
prevention measures are: water before the pump wet pipe, from the lowest point
of the pipeline will be the pipe joint release, the rest of the water will be
released, or after pumping water, pumping mortar, put a sponge ball, The mortar
is opened with water. Pump finished cleaning pipe, but also to put a sponge
ball, water and concrete separate, otherwise very easy to cause plugging.
Local leakage leads to blockage. As a result of mortar leakage, on the one
hand, affect the quality of concrete, on the other hand leakage, will lead to
the collapse of concrete and pump pressure loss, resulting in plugging. The main
reasons for the leakage are as follows:
The pipe joint is not sealed tightly, the pipe card is loose or the seal ring
is damaged and the slurry is leaking. At this time should tighten the tube card
or replace the seal ring;
The gap between the spectacle plate and the cutting ring is too large. When
the spectacle plate and the cutting ring wear seriously, the gap between the two
becomes larger. To reduce the gap between the spectacle plate and the cutting
ring by adjusting the abnormity bolts, the wear parts should be replaced
immediately if they cannot be adjusted. There is also a serious abrasion of
concrete piston can lead to leakage of slurry.